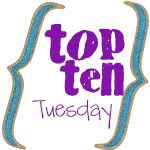 Happy official first day of summer! It's high time you went on a picnic, don't you think?! But… what to take? Don't worry.  I'll help you.  Here is my list of  Top Ten Things To Take on a Picnic:
The perfect picnic basket.  This is mine.  I love it more than it should be possible to love a picnic basket.
A picnic blanket.  It is vinyl and waterproof on one side; and nice and soft on the other.  Also, this one rolls up into a nice little shape and has it's own carrying strap.
Sandwiches.  Invest in good bread; it's worth it.  The cheese and meat on this sandwich are 'odds and ends' from G.B. Russo's Grocery store.  It's the little cuts of very nice deli meat and cheese that are too small to cut anymore and sell, but since they're like $16 a pound they can't just throw them away.  They just sell them for a lot less and you get what you get. The tiny loaf of bread cost more than everything else.  Also, I like to wrap the sandwiches in waxed paper because then they look all old-fashioned-y and nice.
Drinks. I'm pretty sure this is why Pellegrino started making plastic bottles.
Take home containers for leftovers. The cookie container will work; because there won't be any leftovers.
What would YOU take on a perfect picnic?  I want to know!
This post is linked to Top Ten Tuesday at Oh! Amanda.